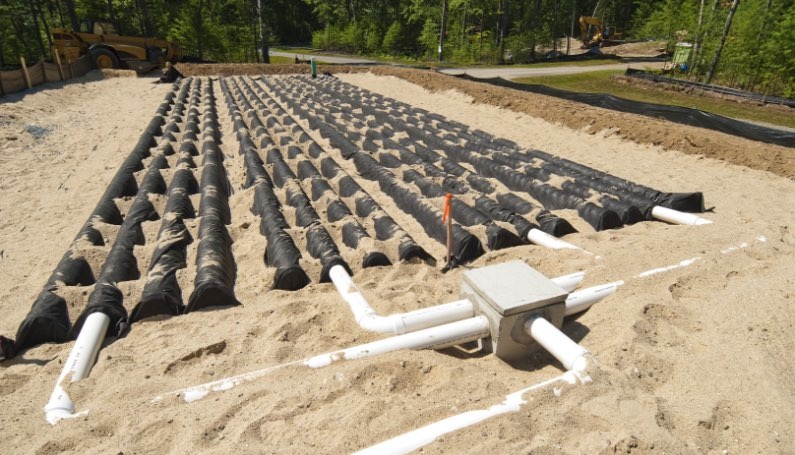 When you're acquiring a new commercial property, one of the things you should take into account is waste management. A commercial septic system is a bit different from a residential one because it handles more wastewater due to the higher number of users.
How It Works
Offices, schools, apartment complexes, grocery stores, restaurants, hotels, and industrial buildings. All these are considered commercial spaces that utilize intricate septic systems.
In essence, a commercial septic system operates like what's used by residential properties. When a waste enters the septic tank, bacteria work their way to digest organic and biodegradable solids. Once they turn into liquid, the wastewater is transported into the so-called drain field where bacteria continue to digest it and remove its impurities. All purified water will be absorbed by the soil surrounding it.
As mentioned, the difference lies in the amount of wastewater being degraded by the system. As commercial properties produce more waste, extra treatment time is needed to purify them more properly. And speaking of purification, a certain standard should be met so as not to affect local water quality.
Because the drain field is a crucial component of your system, heavy equipment and vehicles should be kept off of it to prevent damage. Labels like "no parking" should be placed strategically. If possible, conserve water diligently to significantly reduce the waste your property is producing.
How Should It Be Maintained
A damaged commercial septic system can be costly to repair. This is why it's important to be able to maintain its good condition. Below are five must-know maintenance tips to remember:
Be knowledgeable of your septic system. Keep a copy of your septic system's diagram — this will help your septic provider look for the vital parts once it's time for routinary inspection and pumping. Understanding how your own system works will give you an advantage once the need for it to be serviced arises.
Make sure it is routinely inspected. This regular inspection will help you identify potential issues and therefore allow you to address them early on. This will also aid you in ensuring that your system is still compliant with the standards.
Have it pumped on a regular basis. Besides inspection, regular pumping is also required to keep your system's working condition optimal. Several rules of thumb exist — like doing it once a year or once every three years. There's no one-size-fits-all solution, this is why you have to tap a professional septic service.
Work with a professional septic system contractor. In relation to the bullets above, a tried-and-tested cost-effective tip is working with a professional septic system maintenance contractor who specialize in commercial systems. They have the equipment and the experience to handle several issues that may arise.
Keep things documented. If there's any issue about your system, make sure to take photos of it and log important details — like when was it first detected and when was it resolved. It will also help you keep track if it's already time for its routinary inspection and pumping.
If you need to install, inspect, or repair your commercial septic system, you can rely on our team of experts at Smith's Sanitary Septic Service. Contact us today for more information.