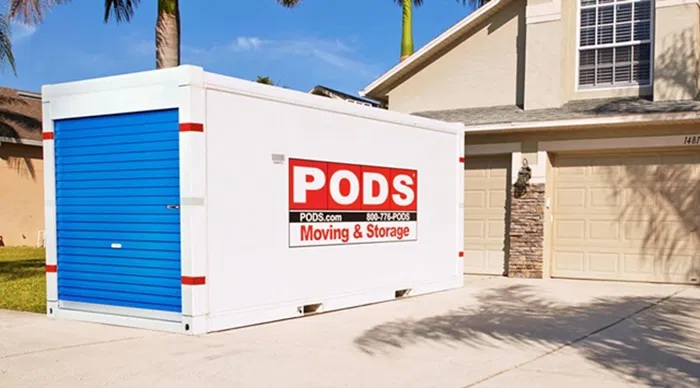 First time to move using mobile storage containers? We get it, you can really be excited or anxious — or both — at the same time. You're already dealing with a lot of things on your plate and one of your main goals is to move in the most efficient manner. When it comes to achieving that, this manner of moving — which lies somewhere between hiring a professional moving company and doing a DIY-kind of move — is a great option.
In this article, we are helping you out by rounding up 11 best tips when renting out with moving pods.
Get in touch with multiple suppliers. Proper research is needed if you want to determine which supplier can offer the most suitable option for your situation and budget allocation. Get quotes from at least three companies and carefully go through what they can provide.
Settle down which size you need. For you to accurately do this, you have to take an inventory of your items first. Separate those you're taking with you and those you're giving away or selling. It's best to consult with your moving pod supplier about the size that can accommodate your belongings.
Choose the container's delivery and pick-up dates smartly. As a general rule, companies that offer storage containers typically give a better rate if their pods are staying at your place for a longer period of time. Determine your moving date, book early on, and plan out your schedule wisely.
Inquire about permits. Especially if the move is a local one, you might have to obtain a permit before you can have your storage unit delivered. So don't forget to check this one out — for your old place and to the area where you'll be moving to.
Check out which features or add-ons you need. Do you need an extra security feature? Do you need assistance when it comes to loading your stuff or can you do it personally? Depending on your needs and available budget, avail add-ons only when it's necessary and justifiable.
Thoroughly inspect the container first. As the popularity of moving pods is continually increasing, it won't be impossible to find signs of wear and tear in them. So to make sure your belongings are well-protected, check if the one you're renting out is free of holes, dents, and chemical spillages.
Load your belongings efficiently. A fan of the classic Tetris game? Unleash your Tetris skills when loading your belongings — don't leave any empty spaces to ensure your items won't be damaged while en route to your new place.
Distribute weight evenly. Load heavy belongings first and make sure to occupy the floor near the storage walls first to help distribute weight.
Invest in storage straps. As an added precautionary measures you can also ask your supplier if they are also offering loading or storage straps.
Know what you can't store in moving pods. Though these containers are known for their versatility, there are some things that you can't store in moving pods. These include perishable and flammable substances.
Keep valuable items in your own vehicle. From the paperwork and pertinent documents like passports and land titles to toiletries you might need while traveling, your essentials must be kept within reach. Don't load them into storage containers but put them in your car instead.
At Mi-Box we have storage containers of all sizes that will fit your budget and perfectly solve your moving or storage needs. Visit our website today to learn more!